In 1-Click: Secretly Disguise Your Site From Hackers and Spies + Add An Extra Layer Of Security So You Won't Be An Easy Target…
Hide That You're Using WordPress From "Spy" Sites
There are many sites out there that will scan your site automatically to see if you're using WordPress and then display your theme and plugin information. On their site. Our plugin prevents that from happening.
Advanced Settings To Hide WordPress Folders
Things like your plugin, media, and comment paths are well known to people looking for vulnerabilities on your site. You can change the path for better protection and stronger security. Hackers look for easy targets, your site won't be one of them.
Hide Your Login Pages
Change your login location so bots and hackers cannot locate your login pages. This helps prevent automatic brute force attacks and provides better security. If you don't do this now, you need to and our plugin makes it simple. Just check a box and rename the path URL.
Point & Click Super Easy To Use
It doesn't get any easier. Point & click and you're good to go. Even if you have no experience when it comes to WordPress and hate techie stuff, you can use this plugin. We designed it with the end user in mind. There's no complicated setup or a ton of configuration options you have to sift through in order to get started.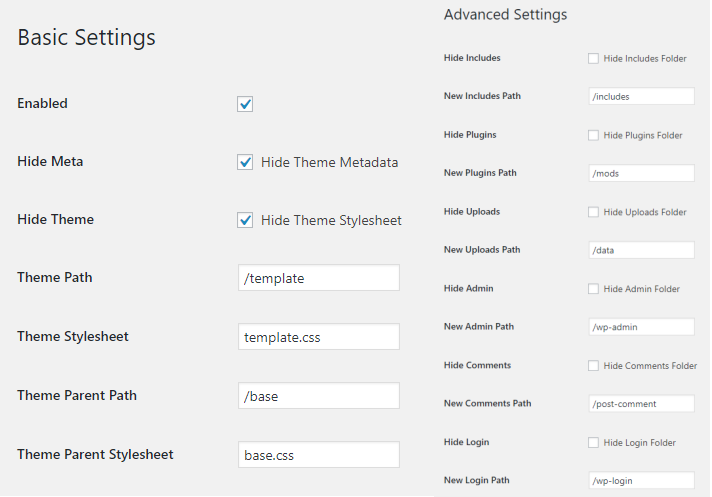 Add An Extra Layer Of Security To Your WordPress Site…