Attention: The Recent Google Update Just Killed Your Videos + Here's How To Solve It In Just 1-Click…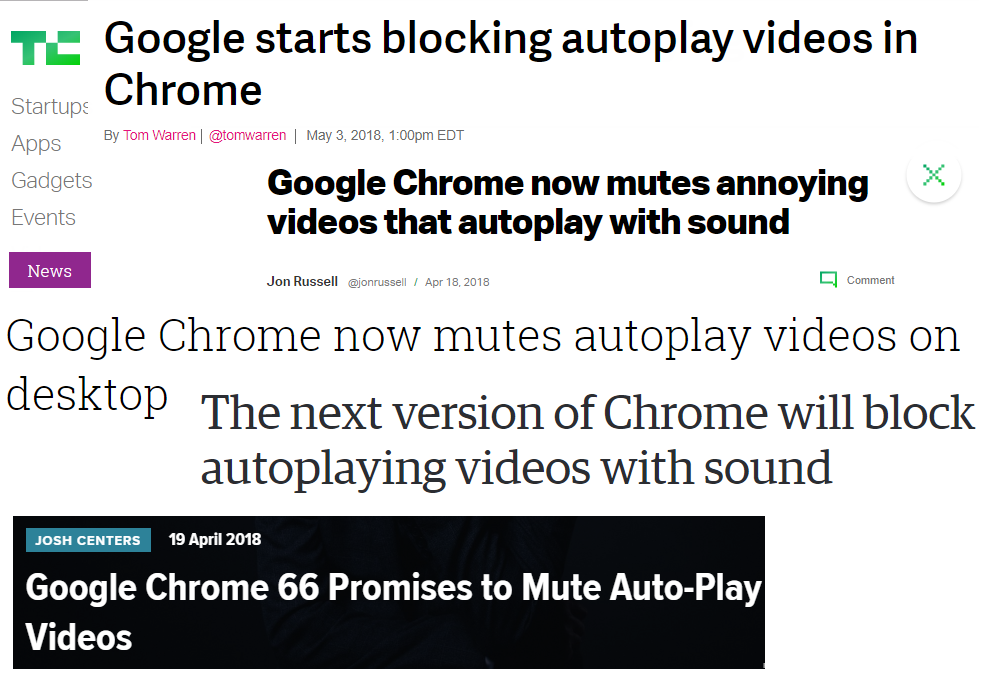 "Force" Your Visitors To Click The Play Button
Since the Chrome update killed autoplay videos, you now need people to take action. Our player was designed so that people who visit your site will not be able to help themselves, they will NEED to click the play button.
Use It On Your Sales Pages, Squeeze Pages, Bonus Pages…
There's a reason marketers use autoplay videos on all of their pages (including us) it's because they work to increase conversions. Many people, if it was up to them, wouldn't click the play button. Our plugin changes that and you can enjoy the same high conversion rate you were accustomed to getting before the Chrome update.
Use It On Blogs and Affiliate Bonus Pages
We use autoplay videos on all of the bonus pages we create for affiliate promotions, other six figure affiliates use them as well. This is the perfect player to use on all of your bonus pages. Not only that, it's the perfect player to use on blogs (even without autoplay) since it's slick and stylish.
Works With Any WordPress Theme or Page Builder
Our plugin works on any WordPress theme of with page builders like OptimizePress so you can display videos everywhere on all of your sites no matter what you're using to power that site.
Built-In Animations and Buttons
There's different animations and buttons to choose from. They are all pre-loaded into the plugin. Select the one you want to use for your player and you're good to go. We chose these specifically to get people to take action. All of the animation styles are proven to get people clicking.
Copy & Paste Super Easy To Use
It doesn't get any easier. Copy & paste, click a button, and you're good to go. Even if you have no experience when it comes to WordPress and hate techie stuff, you can use this plugin. We designed it with the end user in mind. There's no complicated setup or a ton of configuration options you have to sift through in order to get started.
We Solved To Google Chrome Autoplay Video Problem For You…