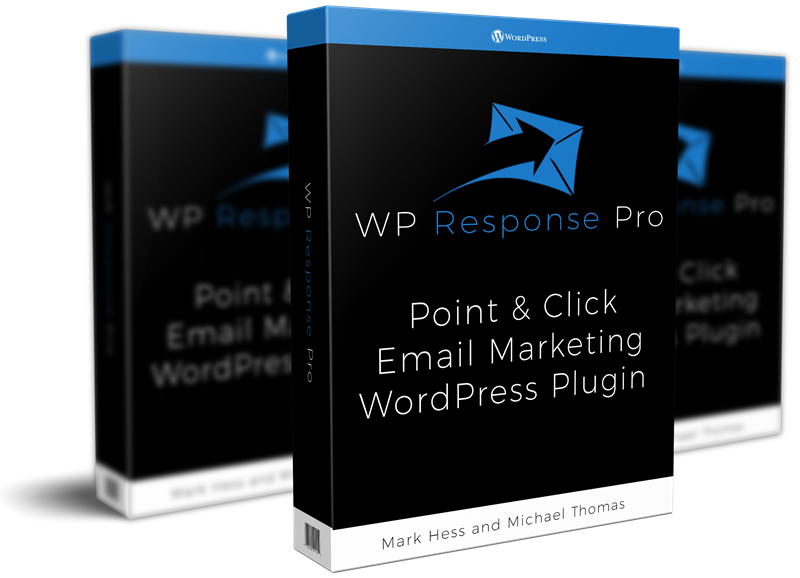 Revealed: Two Email Marketing Experts Share With You Their Secret Weapon That Will Give Anyone An Unfair Advantage…
When It Comes To Email Marketing Most People Start The Same Way…
So you want to start an online business so you start doing some research.
Most people will buy a few courses, watch a few videos, and start following around people who are already successful.
Everyone who knows anything about making money online will say that you need to build a list and sell stuff to that list via email.
Email marketing really is the fastest, easiest way to make money. You write an email and click the send button.
It's on demand traffic being sent where ever you want it to go any time you want.
After deciding that email marketing is where the money's at…
People then will typically start by signing up with a major autoresponder service.
So they sign up with one and start paying the monthly fee…
They work hard building up a list of subscribers and people who have opted in to join their list.
Then they start sending emails, but practically no one is opening them.
At the same time, maybe someone has called them from the company's compliance department to question them about something they're doing.
This happens all the time.
Here's the truth when it comes to those big email marketing autoresponder companies…
There's Nothing Else Like This On The Market…

Send Marketing Emails For FREE
Yes, you heard that right. If you have a small list or you're just starting out, you can send emails straight from your WordPress site. You don't need to mess with any settings. Install our plugin, activate it, create a form, and start building your list.
Copy & Paste Third-Party Sender Integration
If you have a larger list WP Responder Pro integrates with all premium SMTP services. The big advantage to doing this is higher deliverability versus major autoresponder companies. The more of your emails that hit the inbox, the more money you make.
20 Second Integration With Zapier
Our IPN manually integrates with Zapier which means you can take advantage of all their built in advanced automation features. The whole process takes just 20 seconds and you will be up and running with Zapier integration.
Create An Unlimited Number Of Lists
Whether you need 1 or 1000 different lists you can create an unlimited number to help you segment and manage things better. That means you know exactly who your email should go to in order to get the best possible results. Create a list for different products, squeeze pages, or anything else. It's entirely up to you.
Import All Of Your Existing Subscribers In 1-Click
Unlike 'big' autoresponder companies, you can import any list! There's no verification process or hoops to jump through in order to start mailing them. You can import an unlimited number of subscribers and start mailing them in seconds.
Easy Copy & Paste Form Code With Optin Form Designer
We did the hard part for you. Easily design your optin forms using the built-in design wizard then copy & paste that code anywhere on your site or into ANY WordPress page builder such as OptimizePress, Profit Builder, Thrive, etc. It doesn't get any easier.
Total Email Marketing Broadcast Control With BLASTControl
Got something to say? Click a button to create a new broadcast, write the email, you have full control of which lists receive the email, what date and time the email goes out, and you can even skip people who opened a previous email so you're not bombarding them.
Built-In Exclusive SMARTSequence Autoresponder Technology
Listen to this. Sending follow-up sequences as part of an autoresponder series just got faster, easier, and smarter. Not only can you schedule a series of autoresponder messages ahead of time. You can also schedule additional messages if someone did not open a previous email.
Insert Built-In Countdown Timers Into Your Emails In 1-Click
This is something that's going to make you more money. Creating urgency gets people off the fence and buying. With a click of a button you can insert countdown timers into your emails. Perfect for limited time affiliate promotions or special offers.
Built-In Exclusive SMARTPixel Technology
You are going to love this… With our exclusive SMARTPixel technology you can now move subscribers around to different lists based on the pages they visit on your site without them ever having to fill in another form with their email address. It's totally invisible.
Built-In Email Marketing Statistics and Analysis
With these stats you can see exactly whats going on with your subscribers. How many new subscribers you have, unsubscribes, who opened your email, who click the link within your email and all of it happens in real time.
Easily Create Your Emails Using Our WYSIWYG Editor
It doesn't get any easier than this. Our WYSIWYG editor makes creating emails lightning fast. You have full control over font styles, insert images in 1-Click, countdown timers, anything you want. You don't need to write a single line of code or use some messy drag & drop interface.