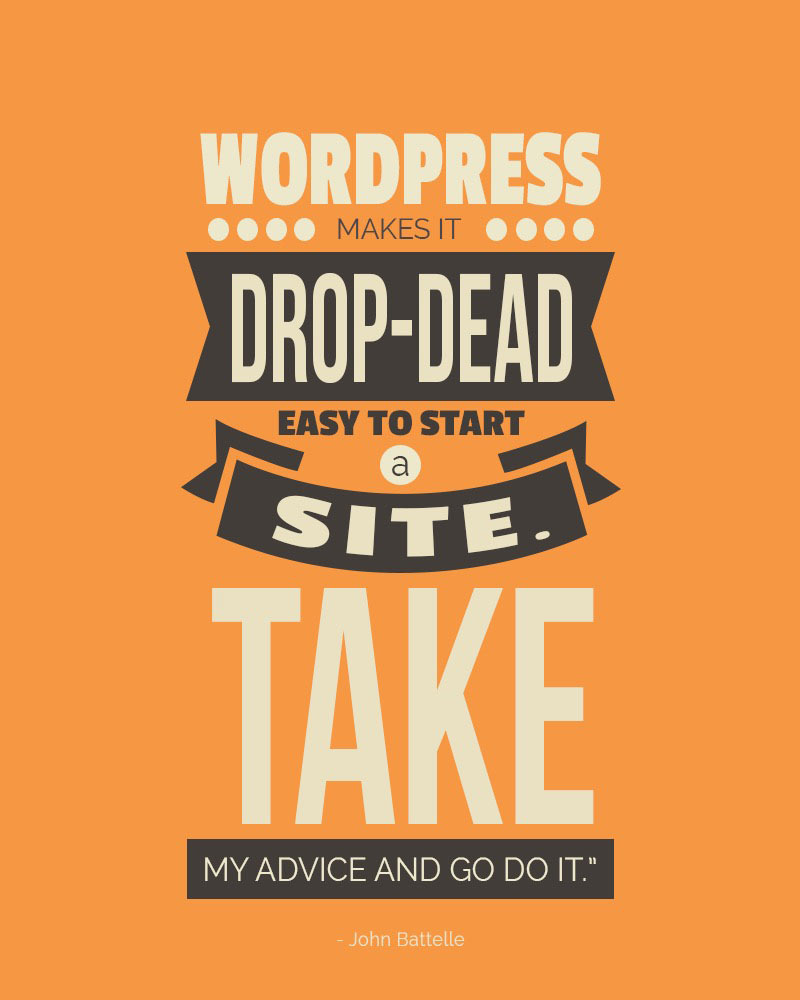 5 Tips for Keeping Your Website Secure
5 Things to Look for in a WordPress Theme
6 Common Mistakes Newbie Website Owners Make
Best WordPress Plugins for Newbies
Build Your First Website Step-By-Step Guide
How to Choose Safe, Free Plugin
Important Design Elements for Every Website
The Most Important Pages to Include on Your New Website
What to Include in your Website Sidebars
What to Look For in a Website Hosting Company
5 Tips for Keeping Your Website Secure
So, you've gone to a lot of trouble and effort to get your business website looking just the way you want it. Don't forget to make it safe! You've probably heard about the increased risk of hacking, data theft, and web attacks, but there is a lot you can do to protect your website. There are some key measures you can take to minimize your risk and reduce your website's vulnerability.
1. Minimize the risk from plug-ins
• Experts say that vulnerable plug-ins are the top way hackers can gain access to WordPress sites. When it comes to plug-ins you should:
• Keep the number of plug-ins to a minimum. You really don't need that many, tempting as it might be!
• Delete any plug-ins you're not using and keep the others updated.
• Check and double-check plug-ins before you download them to make sure you're getting them from a reliable source.
• Remove plug-ins that haven't been updated in over two years, and regularly check to see if your plug-ins are current. Check the WordPress Directory to make sure your plug-ins are still live.
• Use WordPress Security plug-ins to detect threats, and block attackers and malware. Popular ones are Wordfence Security, iThemes Security, and All in One WP Security and Firewall.
2. Make it hard to login as you
Using 'admin' as your username, or having a weak password is like leaving your front door open. It's almost inviting hackers in! Make sure you don't use the default 'admin' username. Think of a unique and difficult username to guess. Similarly, come up with a strong password using a combination of letters, capital letters, symbols, and numbers between 10 and 15 characters long. If you find this difficult, you can use Strong Password Generator to make one for you.
And don't forget to change your password regularly. Schedule it in as a regular business task, so you don't forget.
3. Make your website HTTPS
Changing your website to HTTPS encrypts the connection between your web server and your web browser protecting your data from attacks. And as an added bonus, HTTPS improves your Google rankings!
4. Use two-factor authentication
Two-factor authentication protects your website against an attack that tries un-limited combinations of usernames and passwords until the hacker gets into the site. Adding Google Authenticator to your website will add this feature automatically.
5. Backup and update
Doing regular backups and updates will keep your website data safe, so even if the worst happens, and you are hacked, you'll be able to get your site back as soon as possible.
Want a professionally designed WordPress Theme? Check out Themeforest.com for 1000's of the best WordPress themes for cheap


It's easy to feel a bit overwhelmed when you're setting up your WordPress website. There are so many decisions to make about colors, designs, fonts, and graphics. Having lots of themes to choose from makes it a bit easier, but how do you choose the best theme for your website? After all, the theme is the face of your WordPress site, and the image it conveys about you and your business plays an important role in how your potential clients and even search engines perceive it.
Here are some things you should keep in mind to make sure you get the theme that is the right fit for your business.
1. Keep it simple
Simplicity and an uncluttered design are key for a business website. You don't want anything that will distract from your core message. On the contrary, the de-sign layout and look should support your message, make it easy for readers to find the information they need and help you get new business and subscribers.
2. Flexibility
Whatever design you choose, make sure it is responsive across multiple devices. Clients should be easily able to navigate and read your website whether they're on a cellphone, tablet, laptop or computer.
3. Consistency
If you already have a business logo or design, choose a design that is consistent with your look and branding. If you choose a neutral theme, make it more engag-ing by including some touches of color. If you're starting a business look from scratch, bear in mind that studies have shown that readers find lighter colored sites easier to navigate and read than darker colors.
4. Make it SEO friendly
You may not realize that the theme you choose can affect your websites' Search Engine Optimization (SEO) capability. It's no good having a website that looks great and has fantastic content if the search engines can't pick it up. Check the description of the theme to make sure it's optimized for SEO.
5. Good reviews
If you find a theme that feels right to you and it checks out on the simplicity, flexibility, consistency and SEO optimization fronts, look at the reviews before you hit the download button. Users can leave up to 5-star ratings on the theme itself – and it's also worth a scan of user forums to see if there are common problems.
Choosing the WordPress theme for your website is important, so it's worth doing some re-search to find the right one for your business. And you can play around with different themes to see what feels right. Use the preview button to see what they look like on your screen.
Visit Themeforest.com for the best selction of professional wordpress themes and plugins
6 Common Mistakes Newbie Website Owners Make
There are a few mistakes that many people make when setting up and adding to their websites. Here are the most common missteps to avoid.
1. Choosing the wrong platform
If you have chosen one of the more popular providers like WordPress, make sure you choose the one that's right for your needs. Think of the purpose of your web-site. If you want to use your website for promoting a business, sending newslet-ters or selling products, you will be looking for a different package with room for customization, growth, and control (WordPress.org or WordPress.com Business) than someone who just wants to keep a personal blog (WordPress.com).
2. Choosing the wrong writing style
Writing for websites is not the same as writing for print. Research has shown that people spend little time reading website content. They land on your page, scan it for anything interesting, and unless you can grab their attention quickly, they'll move on to something shinier.
Keep your writing simple, direct, and easy to scan. Don't use jargon or technical language or assume that your readers know as much as you do about your business.
3. Too much detail
If you have too much detail on your web pages, people will lose interest and move on to your competitors. Potential customers are looking for an overview of the most important information about your business. Keep messages short, sim-ple, and easy to understand. Think of what you want your customer to know about your business right away.
4. Too busy
The last thing your website needs is too many graphics, photos, GIFs, or videos. Keep your web design simple and uncluttered.
5. Publishing incomplete pages
Don't hit the publish button until you're 100% happy for a page to go live. Check and re-check in preview mode until it looks right, has no spelling or grammatical errors, the images are the right size, and it communicates what you want your customer to know.
And don't ever, under any circumstances, publish a page that says, 'Coming Soon' or 'Incomplete.' Having incomplete pages on your website looks sloppy and un-professional. While you're building your website, you can have a holding page that tells customers when the site will be launched, but once the website is live, it needs to look professional and finished.
6. Not doing your website housework
New website owners tend to forget two of the most important bits of housekeep-ing: doing regular backups and keeping their website and any themes and plug-ins updated. These two tasks are vital to protect your data against hackers, your own human error, or power failures.
Best WordPress Plugins for Newbies
WordPress has more than 47,000 free and premium plug-ins available for the new website owner. That's pretty overwhelming. And it's tempting to go nuts and in-stall everything that looks cool! But take a deep breath and think about what your website really needs. Your website reflects your business self, and that self should look straightforward, clear and direct.
There are a number of plug-ins that will reduce your workload and maximize the functionality of your website. Here are some of the plug-ins experts recommend for every website.
1. Yoast SEO
Search engines are the major source of traffic for every website, and Yoast SEO guides you through improving your web content to make it as search friendly as possible.
2. VaultPress
VaultPress is a security plugin built to create real-time automated backups for your website. It syncs all your website files and provides protection from web attacks.
3. Social Icons
Having a social media presence is vital. It is arguable that you can't do business now without it. Social Icons is a free WordPress plugin that displays the most popular social icons on your website from Facebook to Pinterest and more than 100 other social media platforms.
4. Wordfence Security
Wordfence Security will scan for known issues and alert you to potential problems like weak passwords, faulty plug-ins, and other vulnerabilities. If it detects a problem, it will suggest what action to take.
5. Akismet
Spammers are the scourge of the internet. Akismet will automatically filter out spammy comments and prevent them from ever appearing on your site. If a comment is blocked accidentally, you can go in and manually review and approve it.
6. WooSidebars
WooSidebars allows you to have as many sidebars and widgets on your web pages as you want. For example, you can display a Google Maps widget showing your business address on your About Us or Contact page.
7. WP Smush
A good website has graphics and photos as well as text. But newbies can often fall into the trap of having images that are too big that slow down their websites, tak-ing their potential customers with it. WP Smush is an image compression plug-in that will resize and optimize your images for speed automatically.
8. WP-Optimize
WP-Optimize is a great housekeeping tool that automatically removes unnecessary data from your website. WP-Optimize will free up your space by cleaning up spam and unapproved comments, trash posts, and comments, trackbacks, and pingbacks.
9. Really Simple SSL
The HTTPS protocol is required by Google these days, if your website is not using HTTPS it won't rank as high in the serps. Really Simple SSL is a simple plugin that will get your website using the HTTPS protocol easily.
10. Gravity Forms
Gravity Forms is a paid plugin but makes the tedious task of building beautiful and functional web forms using a simple drag and drop editor a breeze!
Visit EnvatoMarket for some of the best paid WordPress plugins you will find. If you need a solution or feature for your website most likely you will find a WordPress Plugin that will do it for you, for cheap!
Build Your First Website Step-By-Step Guide
So, you've decided to have a website, but you're not quite sure where to start. Should you pay someone to build it for you or is it something you can do yourself, even if you're an IT newbie?
Building your own website or blog is easier than you might think. To start with, you need to decide which platform to use and which format will suit your needs. Do you want a website for your business or for a personal blog? Or both?
There are lots of website platforms around, but WordPress offers the most afford-able, flexible, and support services. WordPress also offers the facility to have a blog on your website, giving you the best of both worlds! They provide support to newbies in the form of tutorial, helpdesk, and videos as well.
Here's a quick step-by-step to get your first website off the ground:
1. Choose and buy a domain name. (yoursite.com) This can be the name of your existing business or whatever name you feel reflects the purpose of your web-site. If you're starting a new business or blog, think of which niche you're aim-ing for. Do some research and see what's trending and where your business fits.
2. Choose a web host. Do some research see which web hosting service suits your present and possible future needs. Once you're signed up with a host you can go ahead and connect it to your domain, so your website can go live.
3. Install WordPress and go ahead and design your website! WordPress gives you lots of options for site design, themes, plug-ins, sidebar widgets and other giz-mos to make your website look just right for you. There are lots of tutorials on the WordPress site and other websites offering trouble-shooting, videos, and other support. It's probably best to start small with just the basics and then add other elements once you're more familiar with how WordPress works.
4. Add your content. Start with the basics like the About and Contact pages, and gradually add in pages related to your business.
5. Don't worry if it seems a bit overwhelming at first – just take a deep breath and remember if you make a mistake, it can be fixed!
6. As you go, you can check to see what the site or page will look like by pressing "preview," which is essentially a mockup of the work you've done so far. And it won't go live until you press the "publish" button, so you can play around as much as you like.
7. Don't forget to add social media links and set up a backup plugin.
8. When you're happy with your website, hit "publish."
9. Don't forget to tell people about it. Send out a newsletter, email your clients, and broadcast your new website across social media.
How to Choose Safe, Free Plugins
Plug-ins are powerful tools that increase the functionality of your website. There are more than 30,000 plug-ins available for WordPress alone. But how do you work out which ones you need for your website? Here are a few tips to help you find your way through all those options.
1. Work out what you want
Before you start looking at plug-ins, write down what you want it to do. Now is the time to be selective and not go crazy installing plug-ins you don't need. So work out what functions you want your website to have (e-commerce for example), essential marketing tools like SEO, social media sharing, and so on.
It will be helpful to have a checklist of functions and what features you want in a plug-in to help you find the right plug-in or combination of plug-ins to have.
2. Do your research
You can browse through the WordPress plug-in directory, CodeCanyon, Creative Market or other marketplaces that offer free and paid plug-ins. Referring back to your checklist, see which plug-ins look like they might suit your needs. Look for version numbers, when it was last updated, number of downloads and user ratings.
Avoid plug-ins that haven't been updated recently or that few users have down-loaded. And be suspicious of a deal that looks too good to be true (premium plug-ins being offered for free), or you could end up downloading malware that wrecks your site or gives access to hackers.
It's also worth checking user forums to see what problems or questions other website owners have had either with the plug-in you're looking at or the functions you're looking for. This might help you decide between two or three plug-ins that seem to be equally good.
3. Test your candidates
Once you have found some plug-ins that look like they may suit your needs, have a closer look. Most plug-ins will have some screenshots, videos, or demo pages that will allow you to see what they look like. There may also be videos on YouTube, and reviews as well as guides and tutorials.
Even once you have chosen your plug-in, you can install it and run it in a test environment before you upload it to your live site. This way you can see how a plug-in will affect your website, whether it might slow your site down, for example, or if it's not compatible with another plug-in.
Once you're researched, assessed and tested your plug-in, you can go ahead and load it to your website.
Important Design Elements for Every Website
It doesn't matter which industry you're working in your website has to look good! Your business website exists to get people's attention and direct them to do something whether it's to hire you, buy your services or products, enroll in your course, or subscribe. And good design is crucial to get your reader to do what you want.
A poorly designed website does not attract business. Studies have shown that you only have a few seconds to intrigue your reader and get them to explore further, or they're off looking for the next shiny thing or funny dog meme.
So here are the fundamental design elements you should get right for your web-site.
1. Get the homepage right
Your website's homepage gives the first impression to your reader. Get it wrong here, and you've lost them. Keep your homepage simple and to the point. A short headline, a brief description, two or three calls to action (buy, register, sign-up) and an image or video to make it clear what your business offers.
2. Space!
Your business website should look clean and uncluttered. Having lots of space will make it easier for readers to focus on your message and navigate around your site. Space is not necessarily white space, it indicates a lack of visual clutter and can be any color or texture you like, although studies have shown that people prefer lighter colors in website design.
3. Make it easy to move around.
Nothing is more frustrating than a website that is difficult to navigate! A site that's easier to find your way around will mean that users stay longer. So keep menus to a minimum and make sure labels are clear to the non-technical user. Make some basic pieces of information like contact details, shipping and business hours easy to find.
4. About you and the company
Include information on an About Us page that includes a brief profile of you, your business partners and staff. Keep it really simple and straightforward and include photos.
5. Look good!
Think of what attracts you to certain websites. What colors and fonts do they use? What do their images tell you? Having great evocative images is better than having lots of images – and custom images that show your products, your people, and your branding are much better than using stock images. You want to stand out! And if your branding is looking a bit tired, it might be a good opportunity to have a total revamp of your business' image.
The Most Important Pages to Include on Your New Website
You've set up your website, you're happy with the look and design, and you're ready to hit "publish." Hang on just a minute and double-check that you have all the pages you need to make your website as effective as possible. Experts say there are a number of standard web pages that every business website should have. Some might seem obvious, others less so. But if you make sure your website has all of these, it will be set up to become one your best business tools/assets!
1. Home
This is where people will land and make the decision to stay and look around or keep going. Studies have shown that you only have a few seconds to get your readers' attention and hook them before they flit off to the opposition's website. So, make your Home page as effective and compelling as you can. Make it snappy and engaging. Make sure your Home page clearly states who you are and what you do.
2. About
A brief overview of your business, who is involved and why your business is different from your competitors.
3. Services
What services does your business offer? Give a summary and put more details in separate landing pages.
4. Products
Like the Services page, your Products page should give a clear, brief summary of what products your business offers with more detailed descriptions on separate landing pages.
5. FAQ
An FAQ page enables you to provide succinct answers to questions people often ask about your business. Keep the questions and answers framed positively and honestly.
6. Testimonials
A page of testimonials gives you the chance to show off! Tell your customers that you are the best through other customers' reviews and recommendations.
7. Contact
Don't forget to let people know how to contact you or to find your business. Include every possible way you can think of for customers to reach you. Make sure your Contact page lists phone numbers (including cell), fax numbers, email ad-dresses, all your social media business addresses and profiles (Facebook, Instagram, Twitter, LinkedIn). If your business has a shopfront, please make sure peo-ple know where to find you: include a map reference or icon, and be sure to make your hours clear and up to date.
8. Privacy Policy
Outline how you protect your customers' privacy, including how you collect, use and safeguard their data. If you have or expect to have customers in the European Union, you are obliged to comply with the General Data Protection Regulations 2018. Make sure your website is explicit on your acknowledgment of the GDPR and how you meet their requirements.
What to Include in your Website Sidebars
The sidebar is the most important part of your website after your home page. Sidebars are where potential customers will head to find out more, subscribe to your list, follow you on social media or buy your products.
There are some important things to keep in mind when designing your sidebar.
• Have the essentials visible. Where do you want people to go first?
• Make it clear. Catch your reader's eye but don't make your sidebar distracting. It's a path into your website, not the main event!
• Give visitors a purpose for clicking into your website. Give your reader some-thing to do, such as look your products, subscribe to your list or download a freebie.
So, what should you put in your sidebar? First of all, consider what you want your reader to do right now. Do you want them to sign up for a course, hire you for a project, subscribe to your newsletter?
Many experts recommend you have no more than five widgets in your sidebar, including:
1. A profile or bio widget. Put a face to the business and make a personal connec-tion with your customers.
2. An opt-in form. Make it easy for people to sign up to your list. Keep your opt-in up near the top of the sidebar and consider an incentive, a freebie or bonus for subscribers.
3. Social media links. A social media platform is a vital part of your marketing strategy. Make it easy for people to follow you.
4. A call to action. Direct your reader to your online shop, newsletter sign-up, or course material.
5. A search function. Make it easy for people to find what they're looking for on your website.
Try to keep your sidebar looking clean and uncluttered. Before you install another widget, think if there are better alternatives to putting that information in the sidebar. Could it go in a pop-up, in the footer, or as an in-post ad? Would your call to action be more effective at the bottom of the page?
You can also consider having a different sidebar on different pages and posts on your website. For example, if you have a blog or news page, you might configure that sidebar differently to have more of a regular blog look, by including a popular or recommended posts widget or an archive widget. And you'll be pleased to know that there is a plug-in for that – Custom Sidebars Pro – that will allow you to hide or add widgets on different pages of your website.
Design your sidebar carefully so it will work for you, not against you.
What to Look For in a Website Hosting Company



When you're building your own website, you might not think about your web hosting service too much. After all, to an outsider, it might seem that web hosting services are pretty much the same, right? Wrong. Like any other product or service, you should plan, research and assess carefully before you choose the web host for your website. After all, the reliability of the hosting service is the difference between having your business website working for you 24/7 and one that loses business in downtime.
Here are 4 things to look for when choosing a website hosting company for your business. Some of them are considerations for any business purchase, so make sure you apply the same business sense to your website as you do to the rest of your company.
1. Work out what you need
Are you a small start-up company, or a big organization? Does your site have an e-commerce function? Choose a hosting provider that will accommodate your business growth and changing needs into the future. Should you be looking for a dedicated server?
2. Customer service
If your website is down or there are technical issues your business will suffer, so look for a company that provides good support. Being able to chat with someone live is best, or quick email service. Don't choose a hosting service that only provides a support forum. Glitches of some kind are inevitable, so you need to be able to talk to someone to get it fixed fast!
3. Flexibility
Look for a hosting provider that will allow you to make changes to your site such as creating new email accounts or changing server settings. Make sure you can ac-cess email in a number of different ways including online, so if Outlook crashes you can still check your email from other devices.
4. Read the fine print
Another business basic but do make sure you check to see exactly what you're buying and look out for 'extras' that you might expect to be part of your package.
Email accounts, Email forwarding, and blogs may all be counted as extras. And if the start-up rate looks too good to be true, it probably is. Don't get stung for basic services as add-ons.
The other fine print issue is to make sure you can take your business elsewhere if you're not happy with your web hosting service, especially whether you can take your domain name with you if you leave. And as your domain name is your busi-ness' internet identity, that's pretty important